So, the time has come.  I, along with another Yoga Teacher Trainee, will be teaching my first yoga class EVER on Sunday, April, 8th, 2018! I've been reading, studying, going to class every Wednesday and Saturday, meditating every day, and doing yoga classes. But I've also been busy doing photo sittings, editing photos, and doing basic life things…Well, and procrastinating.  Because that's what I do when I'm overwhelmed. Ha!  I make things more stressful by freezing up and playing dead like a Opossum and doing nothing. Which, of course, makes things worst. Am I ready? Ummmmmm…Everything in me wants to say, "No", but 4 ladies just had their classes this past Sunday and they didn't implode!  In fact, they seemed to actually enjoy it! My yoga teacher keeps saying to not worry about it and if we trip over our words, forget a pose (or an entire section), don't remember the cues, or just plan freeze up…at least we will get that all out of the way now with this donation class!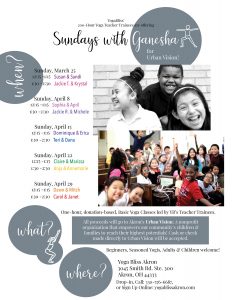 So, if you are in the Akron, Ohio area and want to try out a beginners Power Yoga class, please join us Sunday! Come because it's for a good cause. Come because you want to try something new. Come because you love us and want to be there for us in support. If you just want to watch me flop, then at least laugh with me because that's what I'll be doing.
But, dammit…If I can dance with fire in front of hundreds of people or orchestrate an extremely nervous person through a nude photo shoot for his girlfriends birthday, then this will be nothing! Right?
Right.
Now excuse me while I order some Chinese food and get back to learning how to cue someone that's never done yoga into Eagle pose.
This weeks mantra:  When you stumble, make it part of the dance.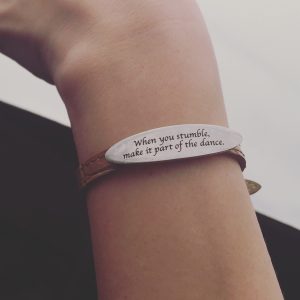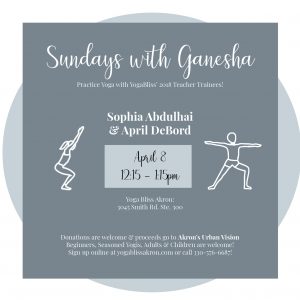 🧘🏻‍♀️🧘🏻‍♀️🧘🏻‍♀️🧘🏻‍♀️🧘🏻‍♀️🧘🏻‍♀️
Please comment, subscribe, and share if you liked this or want to ask me a question. Also, if you are placing an order on Amazon, please use the links in my blog and order anything within 24 hours from clicking on the link. It does not have to be the product in the ad. It really helps me keep making my art in a small way.
If you like my work, please visit My Pateron Page and consider becoming a Patron. Thanks so much!